Get a Quote For Your Project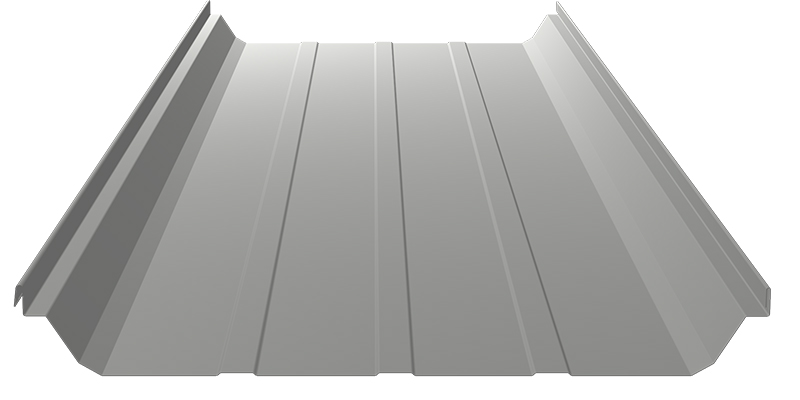 Nucor CFR™ Standing Seam Roof System
Nucor CFR standing seam roof system is a raised seam metal roof, designed to float to accommodate thermal expansion & contraction. It has been extensively tested to ensure the highest level of performance for weathertightness and structural integrity, and approved for wind uplift, hail and fire resistance. Nucor Vise-Lock 360º seaming profile is available with this panel.

Nucor Classic Roof™
Nucor Classic Roof has been an industry standard product for many years, whose ease of installation is field proven and efficient.  Panels are 36″ wide with 12″ rib spacing.  It is typically applied over fiberglass batt or rigid board insulation, and available in Galvalume, SP, and PVDF colors.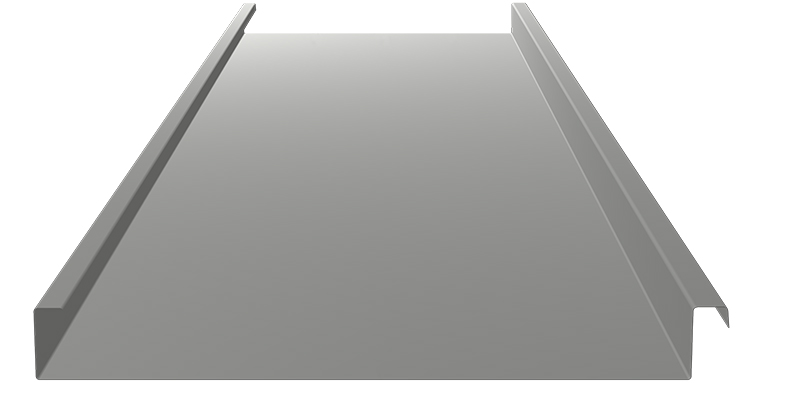 VR16 II™ Vertical Rib Standing Seam
Nucor VR16 II is a vertical rib standing seam panel that is perfect for architectural requirements in today's marketplace. This weathertight system is an ideal solution for buildings with hips and valleys. Panels are installed with concealed fastener clips that allow for thermal movement & mechanically seamed for weathertight installation. Both VR16 II-90 and VR16 II-360 seaming profiles are available.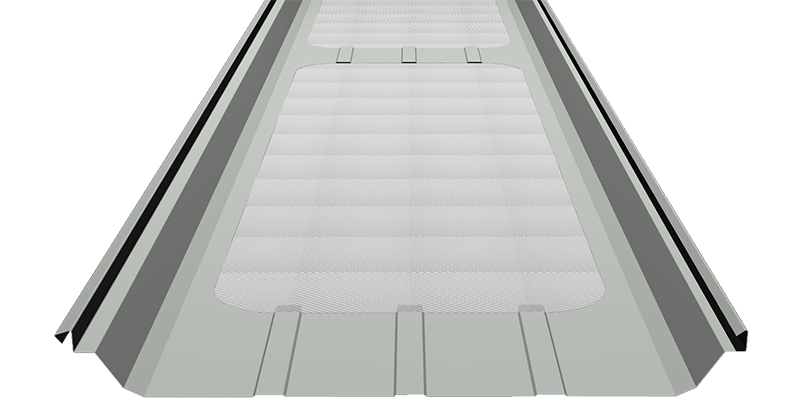 Translucent Roof Panels
Translucent roof panels are available in Nucor CFR standing seam roof and Nucor Classic Roof profiles, in both insulated an non-insulated. Standard length for Classic Roof is 10′-8″. CFR panels are offered in 10′-4″, 11′-4″, and 12′-4″ lengths, with a patented bonding barrier using a high strength 100% acrylic resin reinforced with fiberglass.

SR2 Insulated Standing Seam Roof
With a Nucor SR2 insulated roof, you achieve the look of a traditional standing seam with the benefits of an insulated panel system. Field seamed with a hidden fastener joinery, the SR2 delivers maximum protection from the elements. Its high thermal R value leads to energy cost savings, and the trapezoidal rib design provides increased protection and strength.

HR3 Insulated High Rib
HR3 insulated roof panels are high rib, energy efficient insulated panels designed to provide cost savings. Your panels arrive in one piece, requiring a simple one-step installation. This 40″ wide panel installs quickly by using a unique EPDM gasketed saddle washer that allows you to fasten at the standing ribs